MADRID, Jan. 10 (CHANCE) -
When we choose a set of clothes or a piece of clothing, we always look at its colours, texture, composition... and we rarely give importance to how comfortable it is once worn and also to the work behind it. .. that is why we present you the fashion firm GOA GOA, an Italian fashion brand that is committed to the quality of its materials, using innovative and original fabrics such as bamboo fabric, banana fabric, organic cotton and polyester recycling.
After eight years of experience in the Italian market, we finally have it in Spain. And it is that from now on their handcrafted cosmopolitan style garments will be available. GOA GOA already has a logistics center in the city of Barcelona and has recently opened its online store (in addition to having some garments in different boutique stores throughout Spain).
If you are that woman, a citizen of the world, extroverted, curious, who seeks through your style to transmit your own personality... look no further, you have found the firm with which you will not only feel comfortable, but also show yourself abroad with more security and firmness than ever thanks to the multiculturalism and the desire to explore that are expressed in the refined designs of the brand.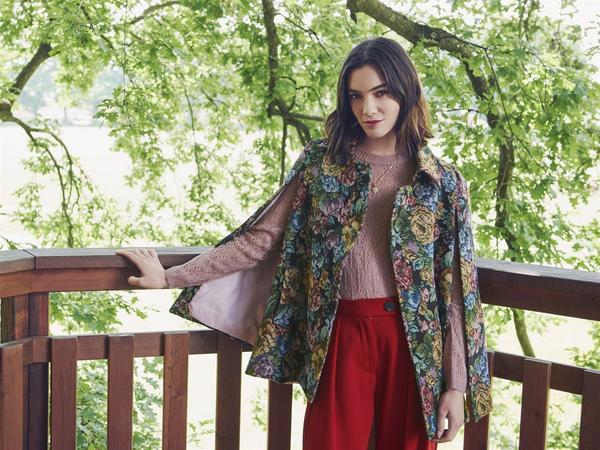 GOA GOA was born in 2013, the result of the union of the two passions of its founder, Chiara Pavanello, fashion and travel, who understands travel in its purest essence, through exploration, discovery and culture. Therefore, this brand reflects the ability to feel at home anywhere in the world, discovering the beauty of our planet and the interest of the people who inhabit it.
A brand aware of the importance of the quality of the materials that it demonstrates not only throughout the production process but also in its motto: 'Connected to the world through fashion'. In this sense, some of its garments are made of innovative and original fabrics such as bamboo fabric, banana fabric, organic cotton and recycled polyester.
In statements, Chiara Pavanello confesses that: "Each garment is designed to be the protagonist of the wardrobe of those who choose us", in addition, she assures that they are unique in the market "because everything we design is the result of our personal creativity". GOA GOA, the Italian brand that is already in Spain and that is going to give a lot to talk about for its comfort, personality and innovative fabrics.