Camila Basurco loves fashion. And within the vast fashion world, she, above all, has fallen for crafts and handmade garments. She also likes that they are sustainable, of quality and vintage is also part of her universe. She studied Fashion Business at the Marangoni Institute in Milan and is an expert in fashion, marketing and communication and in the digital world. And to all this she adds that she is the founder, owner and creative director of The Last, a Peruvian brand that defends "slow fashion" and specializes in timeless pieces made completely by hand that gain more followers every day.
Camila says that her style when it comes to dressing "is comfortable, with loose silhouettes and many" total looks "and Mexican garments with a boom of color." But since we want to know much more, discover all the secrets of her style and her way of understanding fashion, we have met her at the Hotel Único Madrid not only to talk, but also so that she can act as a model and the perfect fashion prescriber to show us 7 trends in 7 looks.
This content is imported from Instagram. You may be able to find the same content in another format, or you may be able to find more information, at their web site.
LOOK 1: Green + 'sporty chic' look with a Sophie and Lucie blazer, Hoff sweatshirt and sneakers, Zara pants and a Núnoo bags bag.
LOOK 2: Short jumpsuit + high boots with jumpsuit from The Last and Longchamp boots.
LOOK 3: Total beige look with Miryam The Label shorts, Vezaneva sweater, Maje coat, Scalpers high boots, Paris/62 bag and Kaleos sunglasses.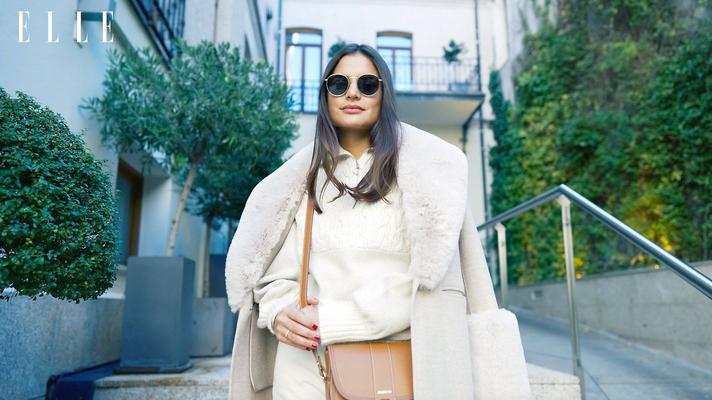 LOOK 4: Neutral tones + loafers: with suit and loafers by Longchamp, vest and scarf by The Last and bag by Loewe.
LOOK 5: Oversize trench coat + shorts with trench coat and hat by Claudie Pierlot, vintage shorts, vest by The Last and rain boots by Hispanitas.
LOOK 6: Long jumpsuit + track sole ankle boots with printed jumpsuit by The Last, Paco Rabanne blazer, Maje ankle boots and Moi&Sass bag.
LOOK 7: Pinstripe suit + Scalpers suit loafers, Gucci loafers and Longchamp bag.
More ELLE videos that you should not miss Challenge: The Dial Awards and the chained songs Cecilia Suárez: in the flower of life Interview with Leticia Dolera This content is created and maintained by a third party, and imported onto this page to help users provide their email addresses. You may be able to find more information about this and similar content at piano.io