CollectionsIn his second fashion show for the firm, Pieter Mulier remained faithful to the legacy of its founder, Azzedine Alaïa, giving his ideas a new twist with more volume and a touch of surrealism
By Anders Christian Madsen
After his debut at Alaïa last season, Pieter Mulier stayed true to the legacy of the house's founder, Azzedine Alaïa, in a second show in which he gave his ideas a new twist, turned up the volume and brought a surreal flavor. Anders Christian Madsen spoke with the designer after the show.
How have you approached this second collection for Alaïa?
It's basically about beauty. It is the next step to the last collection: a push forward. I didn't want a concept, just pretty girls and pretty clothes.
How did you come up with these beauty ideas?
We have translated Alaïa's DNA giving it a touch of my own tastes.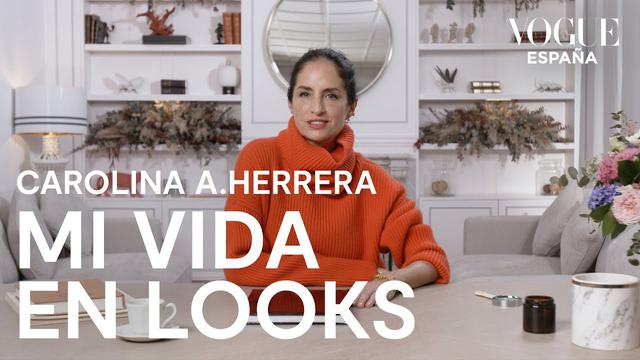 What aspects of the collection have more of you?
All the tailoring, although we resort to sleeves and shoulders from Alaïa's vintage pieces. It was very important to me to return the suits to the house.
How did bell bottoms come about?
In fact, they are Azzedine's thing. Although hers were skirts. It's the same patterns and threads that she made for them in 1982 and 1988, but we turned them into pants. The series is called The Spanish Dresses.
What can you tell us about knitted dresses with Picasso motifs?
We have worked with the Picasso Foundation from November until now. It is a project that we develop together. We chose a series of ceramics from the 1940s, unique pieces that he built around bottles, which for him had the same silhouette as the human figure. I've always thought they were very Azzedine, there's a rough, pagan beauty to them. They are the ultimate goddesses.
How did you collaborate with the Picasso Foundation?
I called Picasso's grandson, who is its president. I told her that I would love to honor Azzedine with six elaborate bodysuits made in conjunction with her outfit. Together we choose the ceramic, the colors and the thread. Then we put it on the computer (because now everything is on computers) and then we embroider every detail of the ceramic on top.
Are those dresses going to be produced?
It's not haute couture. They will be limited edition in our store.
What do they mean to you?
It is a tribute to Azzedine, because I know that he was a friend of the Picasso family. He himself had several of his works. And I think he was always inspired by the rough beauty of his figures, which are a bit like goddesses.
What would you highlight about the swimsuits?
Alaïa has always seemed to me to be quite a sensual brand and I think it's important to bring it back to what it was in the 80s. My collection is just that, but taken further. A stocking is no longer just a stocking: now they cover the entire body. A bit in the style of the English artist Sarah Lucas. They have an elastic that goes around the chest, and it's practically one size fits all. It sounds complicated, but it is actually quite simple. It is a tubular knit fabric.
Would you say that is a daring proposal?
It's for daring girls. You can wear it with a skirt to relax the style. We show it in beautiful women, they can. And if you want, you can.
You mentioned your mother in the press release. How did she inspire you?
With classical music. I grew up listening to it. The piece that plays in the parade, which lasts 45 minutes in total, was composed by Gustave (Rudman Rambali), responsible for the music of Euphoria. The collection is a 360-degree tour. From the Picasso Foundation to the composer of the soundtrack, the key was to open up. My previous job was not stimulating in any way. Having all the senses on the surface is something rare. And that is what we tried today.
This article was originally published on Vogue.co.uk
SUBSCRIBE to our newsletter to receive all the news on fashion, beauty and lifestyle.
Azzedine Alaïa in 10 milestones (in fashion)
10 PhotosSee photos